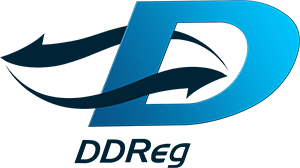 Associate/Sr. Associate – Regulatory Affairs (ROW)
Job purpose
To carry out Regulatory Review and Compilation of Technical documentation & dossiers as part of Life Cycle Management of products in compliance to applicable regulations and guidelines.
Education & Experience
Master's degree in Pharma discipline.
3 + years of experience in handling Regulatory Affairs function.
Knowledge, Skills and Abilities
Excellent technical data interpretation skills.
Strong project management skills.
Excellent interpersonal skills including problem solving.
Strong negotiation skills.
Excellent oral and written communication skills with strong presentation skills.
Significant knowledge of global, regional, national and other document development guidelines.
In-depth knowledge in a specialty area such as preclinical, therapeutic, regulatory submissions, communications, etc.
Great judgment and decision-making skills.
Excellent computer skills and skilled with client templates; Good knowledge of document management systems and other relevant applications (e.g. Excel, Outlook).
Ability and desire to work in a team-oriented environment.
Excellent written and verbal communication skills.
Highly proficient with Microsoft Word, PowerPoint and Excel.
Demonstrates ability to evaluate information and data with a defined, studied process and report results in a thoughtful, organized manner.
Possesses a collaborative, results-driven style.
Flexible, Adaptive, Ability to work under pressure and provide quality outputs within tight timelines.
Other Requirements
As may be required from time to time – the incumbent may be required to working slots catering to different time zones
Providing high-quality CMC review of technical documentation i.e CTD Modules, Medical Data Packages, SmPCs, PIs, PILs, Labelling documents, for regulatory filings in emerging markets, for DDReg clients.
Assist in development of high quality dossier for various markets.
Adequacy Review and Gap Analysis of Technical Documentation for Non-CTD/CTD dossier compilation.
Closure of comments with the cross functional team & review of additional data generated in response to review comments per country.
Compilation of Dossier.
Review of registration dossier (m1-m5) as per country specific regulatory requirements.
Deficiencies response management from various authorities by coordinating stakeholders for getting documents and compilation and review of response and compile response to queries from the MOH.
Updation of the dossier as per the queries responded (inclusive of all countries).
Demonstrate subject matter and area expertise.
Collaborate with internal and external clients.
Supporting and enabling effective and efficient communication that results in operational excellence.
Demonstrate high level knowledge of country regulations and regulatory guidelines as updated from time to time on regulatory agency websites.

Location