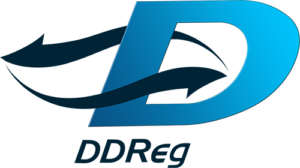 Medical Writer – Associate/Sr Associate
To plan and Manage Medical Writing for Regulatory and Pharmacovigilance Verticals in compliance to applicable regulatory and Regulatory Guidelines
Duties and responsibilities
To plan and Manage Medical Writing for Regulatory and Pharmacovigilance Verticals in compliance to applicable regulatory and Regulatory Guidelines
Providing technical consultation and provides substantive advice on strategy, regulations and industry best practices.
Demonstrate subject matter and therapeutic area expertise.
Effectively manage medical writing projects to deliver quality products in agreed timelines.
Collaborate with internal and external clients,
Writing CTD Modules, Medical Data Packages, SmPCs, PIs, PILs, Safety Reports, Aggregate Reports and other reports
Perform science review of aggregate reports produced by PV Associates
Ensure that document output and processes comply with client specifications, templates and styles guidelines
Attend project initiation meeting, collate project brief.
Maintain awareness of current regulatory guidance, medical information techniques and technology relating to clinical / regulatory documentation
Maintain & update Aggregate Report Tracker and carry out cases reconciliation on periodic basis
Supporting and enabling effective and efficient communication that results in operational excellence.
Carry out detailed searches in regulatory agency websites like US FDA, EMA, PMDA, TGA, UKMHRA etc for safety alerts
Mentor Associates on job skills, oversees or develops training plans or materials for safety associates, conducts training sessions, or otherwise trains new hires and enhances the skills of existing personnel.
Education & Experience
Master's degree in a Pharmacology/Pharmacy/Medicine
Advanced degree preferred
Previous experience that provides the knowledge, skills, and abilities to perform the job (comparable to 3+ years') or equivalent combination of education, training, & experience.
Experience working in the pharmaceutical/CRO industry preferred
Additional qualifications in medical writing (AMWA; EMWA; RAC) advantageous
Knowledge, Skills and Abilities
Excellent data interpretation and medical writing skills, including grammatical, editorial, and proofreading skills
Strong project management skills
Excellent interpersonal skills including problem solving
Strong negotiation skills
Excellent oral and written communication skills with strong presentation skills
Significant knowledge of global, regional, national and other document development guidelines
In-depth knowledge in a specialty area such as preclinical, therapeutic, regulatory submissions, communications, etc.
Great judgment and decision-making skills
Excellent computer skills and skilled with client templates; Good knowledge of document management systems and other relevant applications (e.g. Excel, Outlook)
Ability and desire to work in a team-oriented environment.
Excellent written and verbal communication skills
Highly proficient with Microsoft Word, PowerPoint and Excel.
Demonstrates ability to evaluate information and data with a defined, studied process and report results in a thoughtful, organized manner
Possesses a collaborative, results-driven style.
Ability to work under pressure and provide quality outputs within tight timelines
Other requirements
As may be required from time to time – the incumbent may be required to working slots catering to different time zones