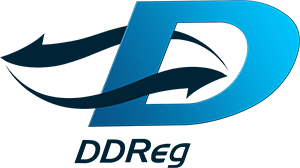 To plan and manage the information technology needs and systems, including implementing database and network designs, installing and upgrading software, ensuring systems security and troubleshooting computer issues.
Duties and responsibilities
Managing and maintaining the organization application and use of technology
Manage window sever 2003 & 2012 (ADDS, DNS & DHCP)
Assist & maintain corporate LAN/WAN infra
Manage system configuration and maintenance, system and program security, planning and directing upgrades and testing operations to ensure optimum system functionality.
Responsible for configuration and administration of
Configuration and management of Azure cloud for backup purpose.
Installation & troubleshooting of critical applications
Troubleshoot and resolve incidents related to hardware, software, network and printers.
Design, implement and maintain policies, procedures for network administration, usage and disaster recovery.
Monitoring of the internet and email usage of company employees.
Providing recommendation for improving the organization's IT systems, hardware and software upgrades.
Operating Systems (OS) installation/re-installation upgrades and patches for desktop and server.
Configuration of Print devices (network and local) on desktops
Desktop Configuration-Network, mail, client, internet etc.
Supervise regular back up and restoration of all critical assets.
Responsible for all IT compliance related activity and software licensing.
Interact and negotiate with vendors, outsourcers and contractors to secure network products and services.
Education & Experience
Bachelor's degree in any discipline
Advanced degree preferred
Previous experience that provides the knowledge, skills, and abilities to perform the job (comparable to 5+ years') or equivalent combination of education, training, & experience.
Experience working in the IT Industry
Additional qualifications in Computer is advantageous
Experience of working in a Pharmaceutical setup is mandatory
Knowledge, Skills and Abilities
Excellent interpersonal skills including problem solving
Strong negotiation skills
Excellent oral and written communication skills with strong presentation skills
Great judgment and decision-making skills
Ability and desire to work in a team-oriented environment.
Excellent written and verbal communication skills
Highly proficient with Microsoft Word, PowerPoint and Excel.
Demonstrates ability to evaluate information and data with a defined, studied process and report results in a thoughtful, organized manner
Possesses a collaborative, results-driven style.
Ability to work under pressure and provide quality outputs within tight timelines
Other requirements
As may be required from time to time – the incumbent may be required to working slots catering to different time zones
Reports To : Information System Officer