We are exhibiting at DIA Europe 2023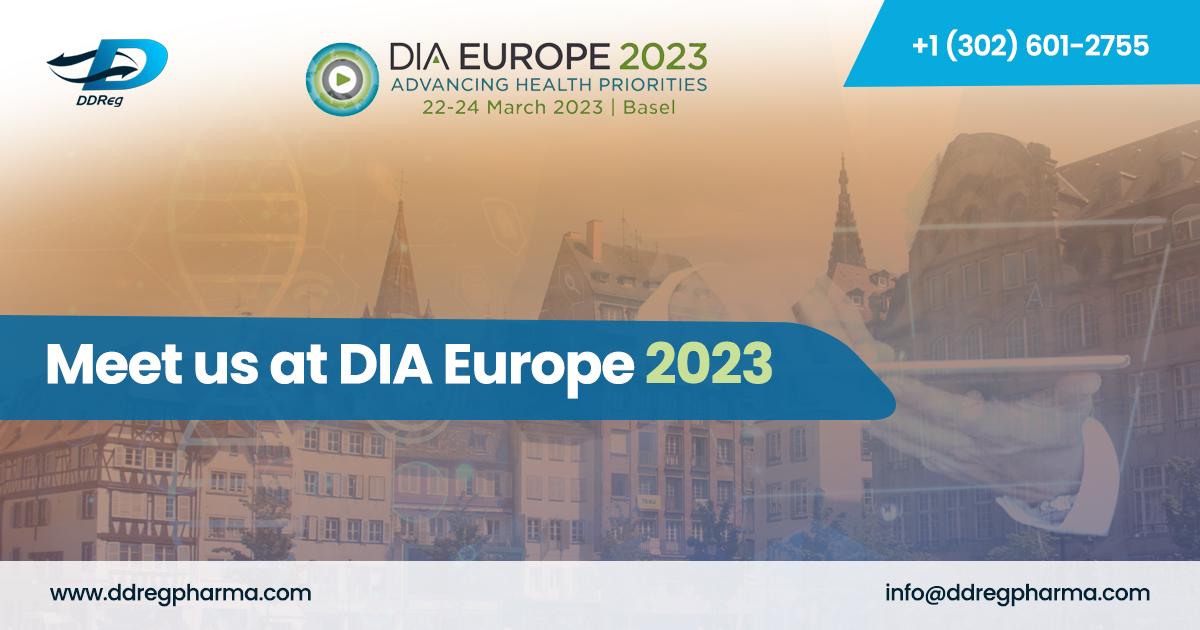 Meet our experts at booth #59 to discuss your queries on market access strategies , Regulatory Intelligence, Regulatory Strategies, Feasibility Studies, Life Cycle Management. Run your regulatory processes with our technology enabled platforms that help generate better data, for faster market access, safety and efficacy of vital, life-altering pharmaceutical products.
We look forward to meeting with you at

DDReg has been working with global pharmaceutical organizations for their needs to address regulatory challenges pertaining to pharmaceuticals and biologicals in highly regulated markets as well as in complex emerging markets. Our processes are powered by technology enabled platforms.
As the company's global presence expands, it's foothold in the regulatory landscape becomes stronger due to its rich experience of handling 130+ global markets, technology-enabled solutions that tackles regulatory & project management challenges.