Diwali is a time filled with happiness, togetherness, and festivities- a moment when families and friends gather to celebrate good over evil, light over dark, and create memories. Indeed, this sentiment extends to the workplace at DDReg who hosted a fun-filled and glamorous corporate event.  Additionally, it was a delightful gathering that showcased the diverse talents and camaraderie among the company's staff. It was an evening filled with enjoyment, laughter and entertainment that will be cherished by all those who attended for years to come.
DDReg Diwali Celebration Gala
A standout feature of the celebration was the talent show where employees from departments showcased their creative skills. The event presented a variety of performances including dance routines, musical acts and stand-up comedy. This talent show allowed individuals to shine while sharing their gifts with their colleagues fostering unity and appreciation, within the team. This was followed by captivating group performances where employees collaboratively delivered awe-inspiring acts leaving the audience spellbound. The group performances showcased not the camaraderie, among colleagues. Also emphasised the significance of teamwork and collaboration which are highly valued in any successful organisation. Awards were presented to the performers to acknowledge and appreciate their contributions towards the success of the celebration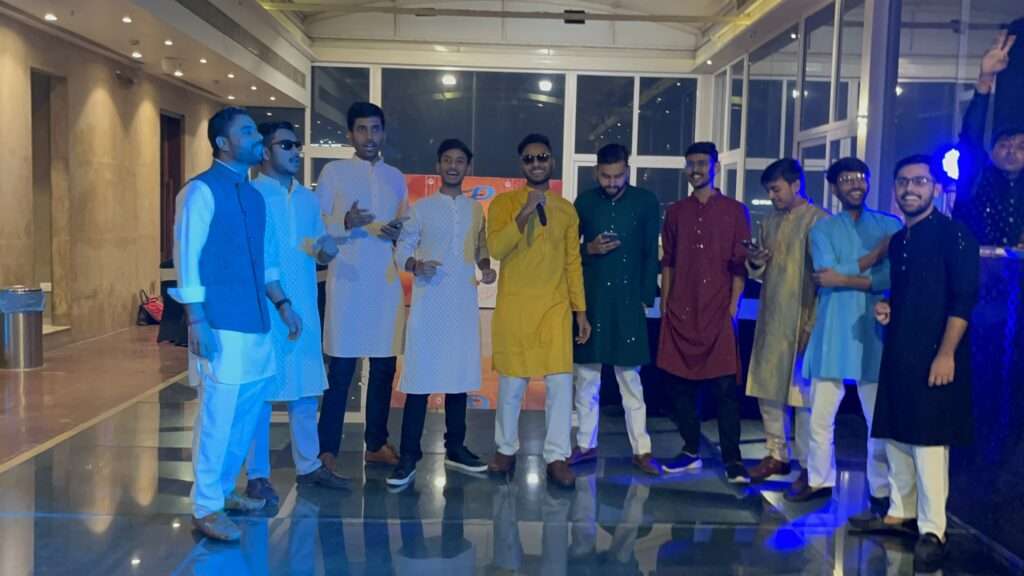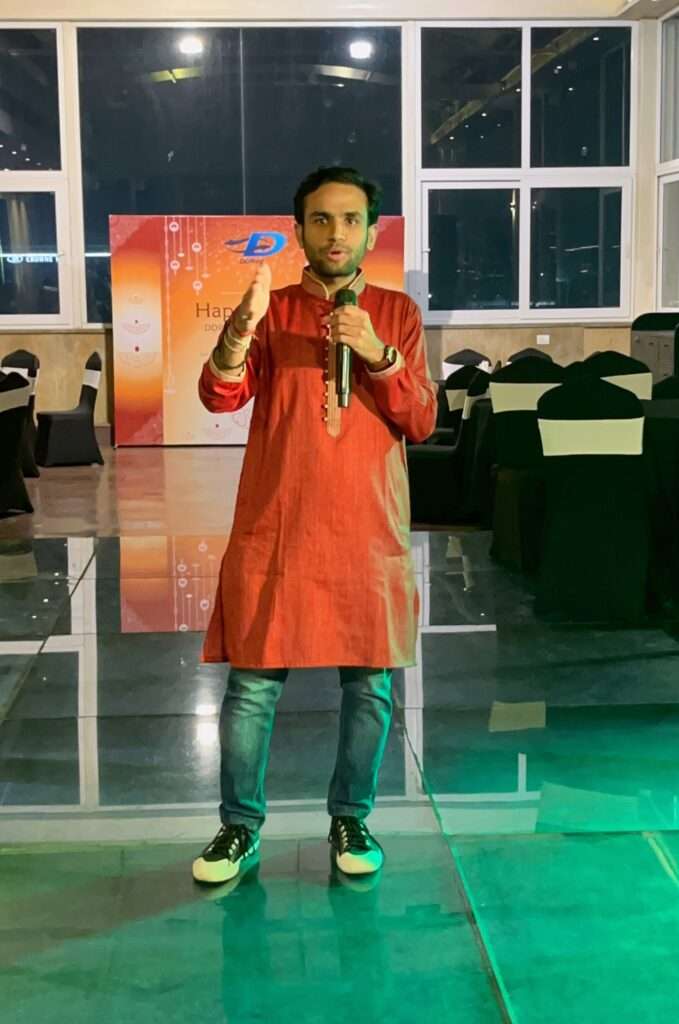 The Diwali celebration party organised by DDReg was undeniably an event that brought together employees in a festive ambience. It was a moment when individuals from backgrounds, roles and positions, within the company united to share laughter, dance together and create memories. These occasions extend beyond being just a break from work; they enhance the connections between colleagues, promote a feeling of inclusion and uplift spirits. DDReg's dedication to honouring diversity and nurturing a work environment was clearly demonstrated in the triumph of this Diwali celebration.
Read about the previous event that DDReg participated in here: DDReg attends the OTC Health and Wellness Conference 2023 – DDReg Pharma